Musical storytheater, classical music, and comedy are the ingredients that make Green Golly's award winning performances and workshops inspire imagination, creativity and positive self-expression in children. Having worked their magic in theaters, concert venues and halls of education throughout the US, Europe, and Asia, Barbara and Keith have been able to tickle and educate not only the newest of audience members but anyone within earshot! Greens Golly programs are available live and virtually to preschool, elementary school, and high school students.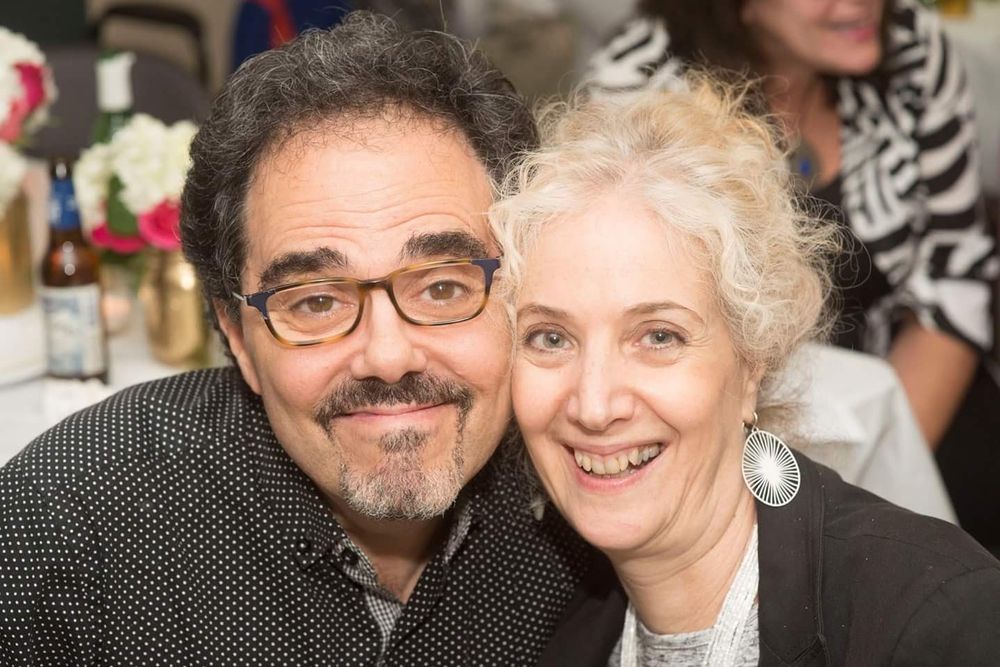 THE SHOWS
Green Golly & Her Golden Flute: A Rapunzel Story 
You probably know Rapunzel couldn't wait to get out of the tower! Green Golly – is so enthusiastic that everything that whizzes by her window inspires her to sing! Unfortunately, she has a terrible voice –so the witch gives her a golden flute hoping to stop the racket. Being that the girl is stuck in the tower all day long with nothing to do – she practices – until she becomes an amazing flutist! Ultimately she escapes the tower and goes on tour – but not before practicing so much that she misses meeting the Prince, plays her first duet with the unbelievably old and incredibly wrinkled Vlotek the Gypsy, wrangles with the wackiest of witches and learns wisdom from Mousey Tongue – the tiny philosopher who lives in the walls of children's rooms and comes out when all seems lost 
Ages 4 – 12
A Different Kind of Dragon 
This musical comedy adventure is about facing and slaying the dragons that kids have to face and slay every day. Dragons such as – getting out of bed in the morning to go to school, or taking a really hard test, or beating that really mean bully, or just plain getting so good at anything and everything that you're just, well – cool. By turning kids into dragon slayers this highly interactive program gives kids a new context in which to face their everyday challenges. Join the Parents' Choice Gold Award Winning storytelling musicians Keith Torgan & Barbara Siesel for an adventure that is out of this world!! 
Grades K – 5
 Little Kids Little Songs: Audience 101 
Teach your children to be a great audience and to participate joyfully. This original and highly interactive program is an introduction to live music, comedy and theatre for children and the prequel to all other programs you will engage to educate your child. Each song is a mini tale requiring just the right amount of attention. Presented through the eyes of a child "Little Kids Little Songs: Audience 101" addresses the emotional needs of the beginner. The original music of award-winning actor-songwriter-storyteller Keith Torgan, and the virtuosity of Juilliard trained flutist and educator Barbara Siesel, will tickle not only the newest and youngest of audience members but anyone within earshot! 
Pre K – 3rd Grade
Will the Real Rumpelstiltskin Puleeze Stand Up! 
A FAIRY TALE OF MUSICALLY COMIC PROPORTIONS ABOUT THE TRUTH THE WHOLE TRUTH AND NOTHING BUT THE TRUTH! 
Who was Rumpelstiltskin? Could he really spin straw into gold? Would he spin and was it worth the fee? Was the king a good king or a bad king? Was the girl's father Mr. Weaver, a chronic fibber or was he just a victim of his times and socio-economic standing? Was the girl an innocent dupe and were her broken promises acceptable considering the circumstances? These seemingly complex questions will probably go unanswered but all attending -- young and old alike -- will have a marvelous time! 
Ages 4 and up, up, up!!!
Now We Can Sing 
Imagine not being able to do the thing you love most simply because your hair is yellow, or your skin is freckled, or you think a little bit differently than others . "Now We Can Sing" is a moving and inspiring musical event centering on music that was banned to Jewish musicians by the Nazis in 1930's Germany. It follows these musical artists through that dreadful era as they ultimately migrate to a new land and establish new lives.  HS - Adult
Green Golly and the Treasure of Light 
Escape the witch's tower, go on tour, and uncover this musical "treasure" that magically transports you to cultures and holidays around the world. Children see through the eyes of Green Golly as she learns from Mister Papadum, Master Fared, Doctor Blumenstein and a very unusual surprise guest, how much we really have in common. Juilliard trained flutist and educator Barbara Siesel (Green Golly) and award-winning actor-storyteller-songwriter Keith Torgan (everyone else) tell this comically amazing tale through world music, musical theater and classical music! 
Ages 5-12
Big Elves Little Songs: a holiday ELFstravaganza! 
DIWALI, HALLOWEEN, THANKSGIVING, HANUKKAH, CHRISTMAS 
What's more fun than one giant elf prancing, dancing and singing songs from all the world's holiday celebrations while creating massive comic mayhem? Why – two giant elves of course! Don't miss out on the chance to be a part of this loony ELFstravaganza! Combining classic holiday songs with indelibly inventive original music – Parents' Choice Gold Award winning actor-songwriter-storyteller Keith Torgan and virtuoso Juilliard trained flutist Barbara Siesel will tickle not only the newest and youngest of audience members but anyone within earshot! 
Ages 2-8
The Residencies
Each residency is based on one of our available programs: Green Golly and the Treasure of Light, Green Golly & Her Golden Flute, A Different Kind of Dragon, Now We Can Sing.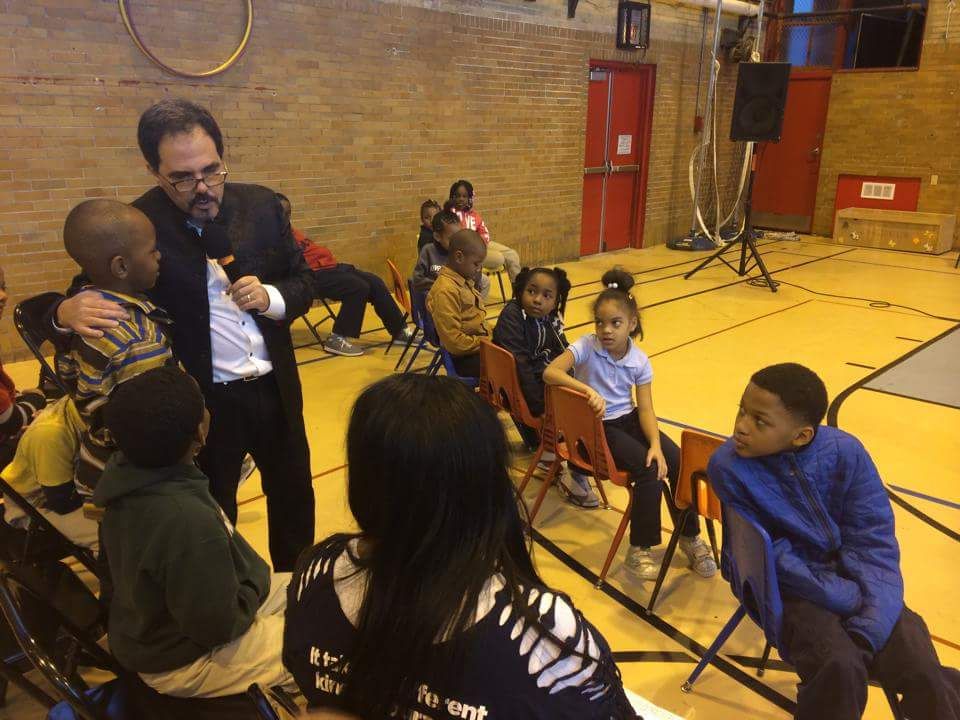 Green Golly & Her Golden Flute: the residency 
Session 1:  Barbara and Keith (the creators and teaching artists) and the students do a read through of the show and each of the students is assigned a character which they will perform for their class in session five. 
Session 2: We add the first major element — MUSIC! Together, through games and exercises, we discover the impact that music has on the telling of the story.  
Session 3: Movement — We explore the way moods, feelings and situations affect the way we move and how movement will be best enhancing our ability to tell a story.  
Session 4: Visual Art — We explore the world in which each of the stories take place, the where, when and who of it all. We draw, sketch and paint the characters, the scenery, the costumes, the world of the tale. 
Session 5:  The STUDENTS PERFORM the show 'on book' — no audience. We perform for each other, we play with character voices, we explore all we've learned and how we can use our new awareness and knowledge in school and in life. 
Session 6: THE SHOW — Green Golly aka Barbara and Keith, perform the fully staged piece in its entirety. Now that students have experienced the entire process of putting together a play they experience not only this show anew but have the tools to begin to understand the parts of any multidisciplinary program and what's required to make it happen!
Other Residencies
Treasure of Light 
Students explore the musical cultures of China, Ireland, Germany, Senegal, Italy and more. Traditional Chinese music, Irish folk music, djembe drumming from Senegal, the origins of Klezmer, the great composers of Germany.  5 sessions leading to the performance. 
A Different Kind of Dragon 
Using theater games, song writing and visual art children will discover the many creative means of facing and overcoming life's challenges. 
Now We Can Sing 
High Schoolers will explore and experience what it's like to have their ability to study, to play the music and games they love and to be ostracized from their own society. This residency helps schools to fulfill their state holocaust study mandate. For more info see attached lesson from our curriculum.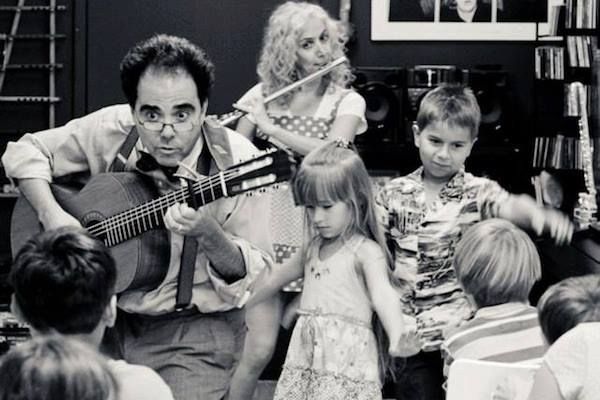 Who Are Barbara Siesel & Keith Torgan?
Barbara Siesel is a flutist, educator, producer and entrepreneur. Her artistic journey to flute mastery has been a spiritual one. On this journey she's the co-founder of the Award Winning Green Golly, an organization established to introduce children to classical music through live 
interdisciplinary performances, curricula, books, sheet music, flutes and meaningful education. 
Institutional partners for Green Golly include The Ravinia Festival and Midori and Friends. 
Siesel has appeared as a flute soloist in the principal halls of China, Korea, Spain, Japan, Taiwan, Russia and the United States and given master classes in China, Russia, Germany, Istanbul and Korea. She was flute professor and director of woodwinds and the contemporary ensemble at The New World School of the Arts in Miami and Colby College in Maine as well as lecturing on entrepreneurship at The Juilliard School, NYU and flute festivals throughout the world. A pioneering artist and producer she co-founded ACT (Art Culture & Technology) an organization devoted to helping artists with new technology in performance and production. Siesel commissioned and produced new works for visual artists and composers to access new technology and create new forms that combined composition, performance and visual arts. These works were performed throughout the US and a few are now in the MOMA Library collection. She was also the Artistic Director and Co-founder of the Storm King Music Festival which presented composers at the intersection of new music and new technology, 60 composers over 5 years. Barbara is a founding editor of The Flute View online magazine, a publication that seeks to help flutists navigate the changing music business with articles, interviews, reviews, podcasts etc. 
Siesel has received grants and awards from the NEA, NYSCA, Ars Veritas Foundation, Aaron Copland Fund for Music, Edward Cone Foundation as well as a 2015 "Deserving Person Award" from the Dr. David Milch Foundation. Her books and CD's have won a Parent's Choice Gold award and a Family Choice Award and her music editions are published by the Theodore Presser Company. Siesel is a graduate of The Juilliard School where she received both BM and MM degrees. This past summer Ms.Siesel performed and lectured at the 30th Anniversary James Galway Flute Festival in Switzerland.  2019-20  tours include Chicago (with Ravinia) recitals and master classes in Beijing, China, Hannover Germany and Istanbul, Turkey. 
She plays a 14k gold Arista Flute and lives in NYC with her husband Keith and no pets! flutemastery.com. 
Keith Torgan is a singer, songwriter, guitarist, actor, author, teacher, storyteller and visual artist; a multi-talented artist with more than twenty years of experience in children's music who has appeared at hundreds of theaters, cabarets, universities, museums, schools, and libraries throughout the United States and around the world. As composer Torgan created scores for The Tempest and Ring Round the Moon at the Williamstown Theater Festival, as a solo cabaret artist Torgan has performed in such noted New York venues as The Knitting Factory. Torgan was the founder and songwriter for "Morgan, Torgan & Teri;" guest performer and writer for BMG's Early Ears" series, and composer and lyricist for the Simply Elementary flagship program, "There's Always a Dragon to Slay". He has written a multitude of songs and is the author of all the Green Golly stories including the Parents' Choice Gold Award/Family Choice Award Winning Green Golly & Her Golden Flute. He has taught and lead workshops in the US at New York University, the College of St. Rose, the Boston Flute Academy and the San Francisco International Flute Festival. Mr. Torgan has also lead workshops in Beijing at the China Conservatory of Music and in Lanzhou at the Northwest University for Nationalities and the Northwest Normal University and  in Germany at Hannover University for Music, Theater and Media.