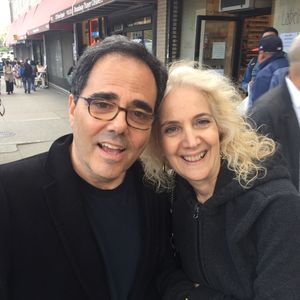 the creators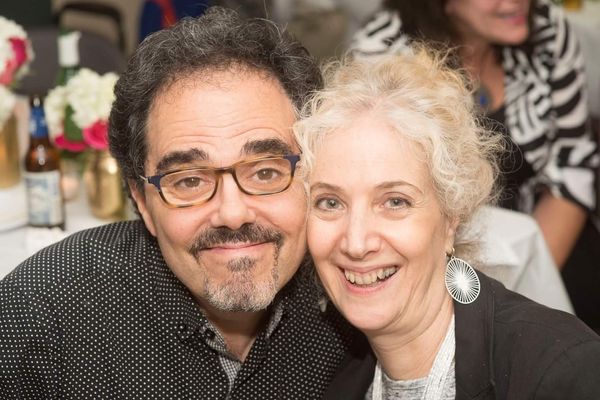 Barbara Siesel is a flutist, educator, producer and entrepreneur. Her artistic journey to flute mastery has been a spiritual one. On this journey she's the co-founder of the Award Winning Green Golly, an organization established to introduce children to classical music through live 
interdisciplinary performances, curricula, books, sheet music, flutes and meaningful education. 
Institutional partners for Green Golly include The Ravinia Festival and Midori and Friends. 
Siesel has appeared as a flute soloist in the principal halls of China, Korea, Spain, Japan, Taiwan, Russia and the United States and given master classes in China, Russia, Germany, Istanbul and Korea. She was flute professor and director of woodwinds and the contemporary ensemble at The New World School of the Arts in Miami and Colby College in Maine as well as lecturing on entrepreneurship at The Juilliard School, NYU and flute festivals throughout the world. A pioneering artist and producer she co-founded ACT (Art Culture & Technology) an organization devoted to helping artists with new technology in performance and production. Siesel commissioned and produced new works for visual artists and composers to access new technology and create new forms that combined composition, performance and visual arts. These works were performed throughout the US and a few are now in the MOMA Library collection. She was also the Artistic Director and Co-founder of the Storm King Music Festival which presented composers at the intersection of new music and new technology, 60 composers over 5 years. Barbara is a founding editor of The Flute View online magazine, a publication that seeks to help flutists navigate the changing music business with articles, interviews, reviews, podcasts etc. 
Siesel has received grants and awards from the NEA, NYSCA, Ars Veritas Foundation, Aaron Copland Fund for Music, Edward Cone Foundation as well as a 2015 "Deserving Person Award" from the Dr. David Milch Foundation. Her books and CD's have won a Parent's Choice Gold award and a Family Choice Award and her music editions are published by the Theodore Presser Company. Siesel is a graduate of The Juilliard School where she received both BM and MM degrees. This past summer Ms.Siesel performed and lectured at the 30th Anniversary James Galway Flute Festival in Switzerland.  2019-20  tours include Chicago (with Ravinia) recitals and master classes in Beijing, China, Hannover Germany and Istanbul, Turkey. 
She plays a 14k gold Arista Flute and lives in NYC with her husband Keith and no pets! flutemastery.com.
Keith Torgan is a singer, songwriter, guitarist, actor, author, teacher, storyteller and visual artist; a multi-talented artist with more than twenty years of experience in children's music who has appeared at hundreds of theaters, cabarets, universities, museums, schools, and libraries throughout the United States and around the world. As composer Torgan created scores for The Tempest and Ring Round the Moon at the Williamstown Theater Festival, as a solo cabaret artist Torgan has performed in such noted New York venues as The Knitting Factory. Torgan was the founder and songwriter for "Morgan, Torgan & Teri;" guest performer and writer for BMG's Early Ears" series, and composer and lyricist for the Simply Elementary flagship program, "There's Always a Dragon to Slay". He has written a multitude of songs and is the author of all the Green Golly stories including the Parents' Choice Gold Award/Family Choice Award Winning Green Golly & Her Golden Flute. He has taught and lead workshops in the US at New York University, the College of St. Rose, the Boston Flute Academy and the San Francisco International Flute Festival. Mr. Torgan has also lead workshops in Beijing at the China Conservatory of Music and in Lanzhou at the Northwest University for Nationalities and the Northwest Normal University and  in Germany at Hannover University for Music, Theater and Media.